Be An Instrument For Change: Spring Concert Fundraiser on May 21, 2022
May 21, 2022: Inside Out Reentry Community will host a concert on May 21 to benefit people returning to our area after incarceration. To promote awareness of the many challenges people face on their return and to celebrate their successes, Inside Out will bring the community together to hear Two Bit Maniac, The Oakdale Community Choir, and Caleb "the Negro Artist" Rainey. The concert will raise funds for all aspects of reentry support that Inside Out provides its members.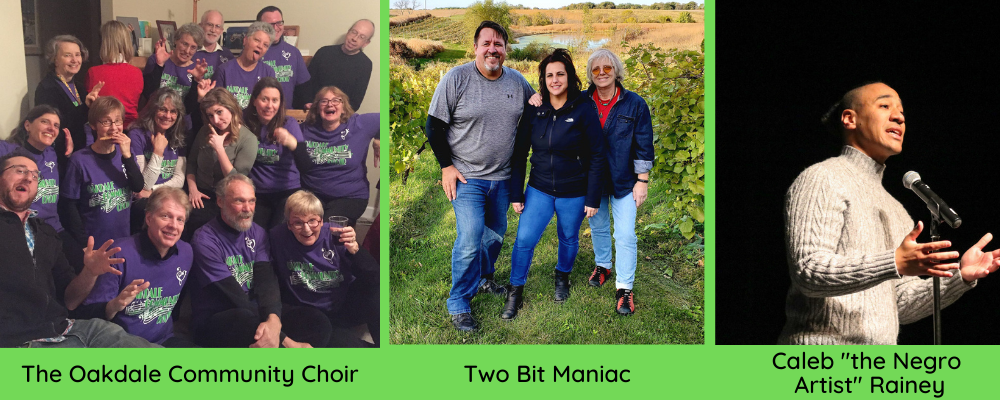 Sponsorships available in the amounts of $500, $250, and $100. Click this link and mark your donation as a sponsorship for this event: Sponsorship or send a check to Inside Out! We are seeking your help as community sponsors to support this event and our cause. As a sponsor, you will receive prominent branding on website (with links to your organization) as well as signage and promotion the day of the event.
Paying by check? Send to Inside Out Reentry Community. 500 N. Clinton St., Iowa City, IA 52245
Unable to participate but still wish to support? Consider making a donation today by clicking here!
Performers:
Two Bit Maniac: Two Bit Maniac is an Eastern Iowa trio that has become a favorite on the wine bar and summer festival circuit over the past ten years. Featuring the powerhouse vocals of Aimee Underwood backed by Jeff Roush on guitar and Laurie Haag on everything else, they put their own unique spin on a recognizable repertoire of pop, blues, and country favorites, from Van Morrison and Maroon 5 to Johnny Cash and Pink Floyd. @TwoBitManiac
Oakdale Community Choir: founded in 2009 by UI's Dr. Mary Cohen to enable people incarcerated at the Oakdale prison and people from the community to sing together and perform for Oakdale residents and staff and for the public, with the aim of building communities of caring inside and outside the prison. Their aim is to build communities of caring inside and outside prison. The choir plans for Former Inside Singers to join us for this special event.
Caleb "The Negro Artist" Rainey is an author, performer, and producer. He has published two books, Look, Black Boy and Heart Notes, is the winner of several slams across the United States, and curates a community of spoken word in Iowa City through his high school program, IC Speaks, and producing local events like the Mic Check Poetry Festival.
Event Sponsors
Platinum $2000 Level
Gold $500 Level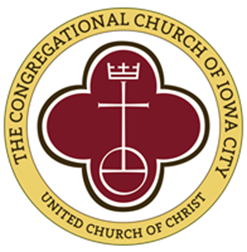 Silver $250 Level
Silver $100 Level