Help Us Fund a Reentry House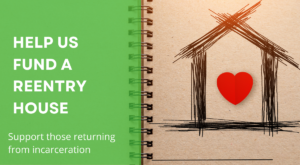 Inside Out Reentry plans to open our first 4-6 bedroom Reentry House in 2023 to serve low income men returning to Johnson County after incarceration. Over two-thirds of the estimated $325,000 needed to buy and prepare the house has already been committed. Now we invite you to help us meet our public Capital Campaign goal of $50,000!


Returning citizens are almost 10 times more likely to be homeless than the general public, especially shortly after their release. In Johnson County housing costs are high and rental vacancies low, so people returning here often live in unstable situations such as motels or friends' living rooms. Homelessness and housing instability are highly correlated with treatment failure, violation of supervision, and recidivism. Inside Out can promote people's long-term success, reduce homelessness and recidivism by providing stable, affordable housing as they leave incarceration.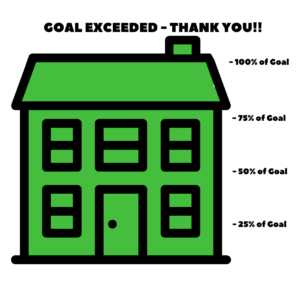 The Reentry house will provide each resident with their own furnished room. Inside Out will provide case management, a weekly house support group, and all of the services described below. Residents will make a commitment to change their lives, to maintain employment, to abstain from drugs and alcohol, to abide by house agreements, and to help care for the house. They will be active members of Inside Out and be paired with a volunteer mentor. Below market value rent will help residents become economically stable and save toward permanent housing after their stay, usually of up to one year.
Inside Out provides comprehensive support to returning citizens. In FY21, Inside Out served 168 returning citizens with 273 visits to our Resource Center and over 3,000 case management contacts. More than 86 people attended weekly support group meetings. Inside Out also had almost 2,000 contacts with 149 incarcerated individuals planning to return to our area. Our members come to us by word of mouth, in large part due to our non-judgmental approach, as well as through referrals from the Department of Corrections and family members.
Funding for the Inside Out Reentry House will come from public and private sources, as well as Inside Out's internal endowment. Funds are committed or pending from The Housing Trust Fund of Johnson County, City of Iowa City HOME funds, area businesses and faith communities, as well as many individuals. Capital campaign donors – which we hope will include you! – will all be recognized in our newsletter and capital campaign celebration brochure. Givers at the Bronze Level and above will be listed on the Inside Out website, social media, and on displays at the Reentry House and in our Resource Center. Gifts may be made in cash or by donation of stocks or other assets.

Thank you to these donors:


   
The Robert Allan Schafbuch Fund
Dorothy and John Whiston
Valerie Kemp
Dale and Diana Helling
Franklin Luckey and Mary Scamman (In memory of Don Ross)
Nancy Ross
Farnsworth Law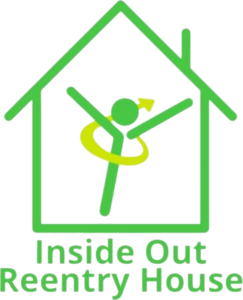 Inside Out is grateful for the on-going financial support we've received from many of you throughout the years! We hope you will be able to donate to our capital campaign to help us realize the dream of a Reentry House in Iowa City. Contributions of any amount are always welcome. If you would like more information or like to get involved with this housing initiative, contact us at hello@insideoutreentry.com. With your help we know we'll reach our goal! Thank you!