Winner's Circle Picnic
Amazing and wonderful visit to Winner's Circle picnic on Saturday, July 30! It was held at Ashby Park in Des Moines. Inside Out Reentry is grateful for the chance to attend. There was incredible spirit, positive energy, food and just lots of fun.
This event is for women who have been thru the STAR and WISH programs at ICIW(Iowa Correctional Institution for Women located in Mitchellville) and their guests. Women from the minimum live-out unit attended as well as Winner's Circles from around the state.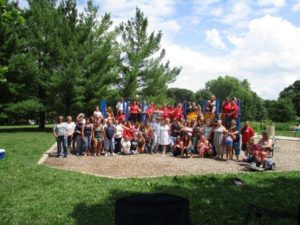 It was great to see so many faces light up as Inside Out participants greeted friends and Mitchellville staff. Thanks so much to the ICIW counselors and reentry staff for allowing us to participate and being such welcoming hosts.