Justice That Heals: A Forum on Restorative Justice
The U.S. criminal legal system relies on "Retributive Justice" — punishment for wrong-doing — but there is an alternative! Restorative Justice works to heal people who've been harmed by criminal acts as well as those who've caused that harm. Join us for a virtual forum to learn from national experts about Restorative Justice, including how it is used as an effective alternative to incarceration, and from a panel of local practitioners who will share initiatives in our community in a variety of settings, including reentry.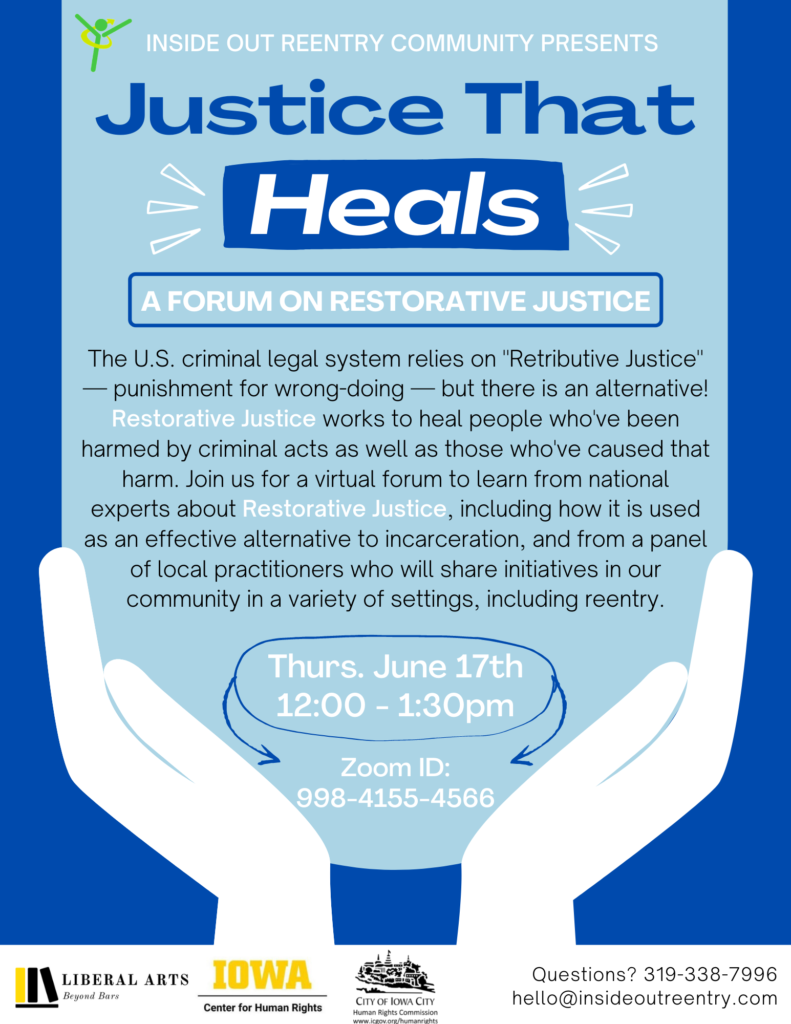 There is no need to register in advance of the webinar. Attend by Zoom: Meeting ID: 998-4155-4566 or by Zoom link. Click here for PDF.
This event is sponsored by the City of Iowa City Human Rights Commission, University of Iowa Liberal Arts Beyond Bars and University of Iowa Center for Human Rights.